【Vol.21】Yakisoba. Takoyaki. Kakigori. Tokyo's festival foods are funky!
Tokyo's food stall dishes are funky! 
Peter: One of the reasons that I, a German, came to Tokyo is my interest in the seasonal festivals and events here. As a restaurateur, I am particularly interested in food stalls. Tokyo's food stalls are so funky! (Peter laughs) 
Marybeth: Really? How so? 
Peter: Our restaurant group, Schmatz, has several locations in the Tokyo area. One of those is in Nakameguro, which has a local festival, the Nakameguro Cherry Blossom Festival. The food stalls at the festival include stalls with giant griddles for cooking up enormous servings of yakisoba (fried noodles with sauce) and stalls with row after row of takoyaki (grilled octopus dumplings). They're lit up with light bulbs, and they have unique decorations...doesn't that seem funky to you?!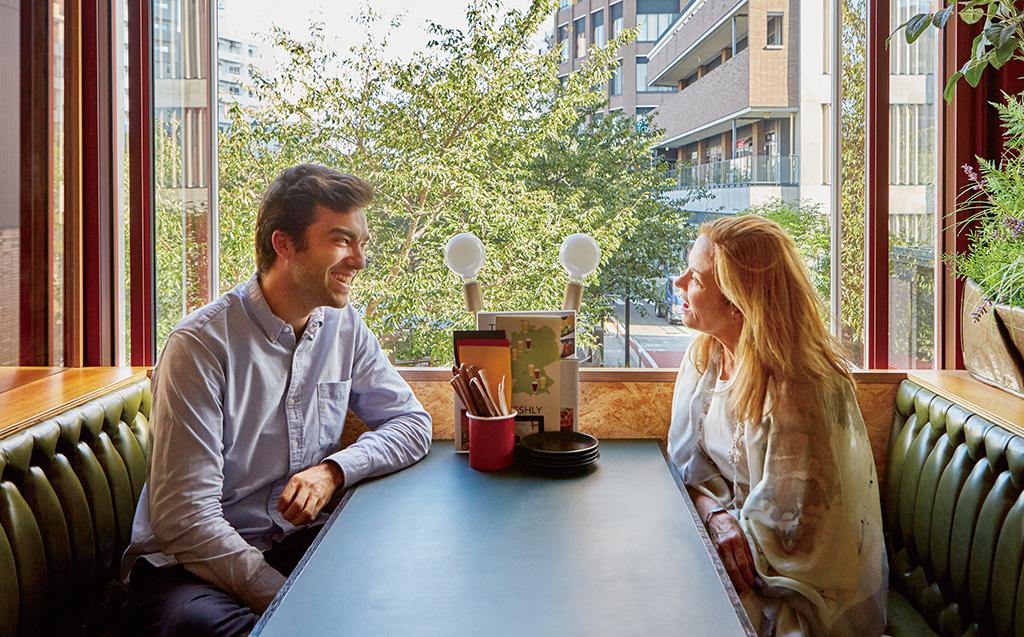 Festival foods liven up the city 
Marybeth: I came to Japan as a chef-in-residence when Caroline Kennedy was appointed U.S. Ambassador to Japan. What surprised me was the diversity of festival styles. There were temple and shrine festivals, but also community festivals. For example, the Nihombashi area offers discounts for people who go shopping or visit restaurants while wearing kimono. People go bar-hopping or cafe-hopping, and there are special events in which people visit different areas and stamp visit books.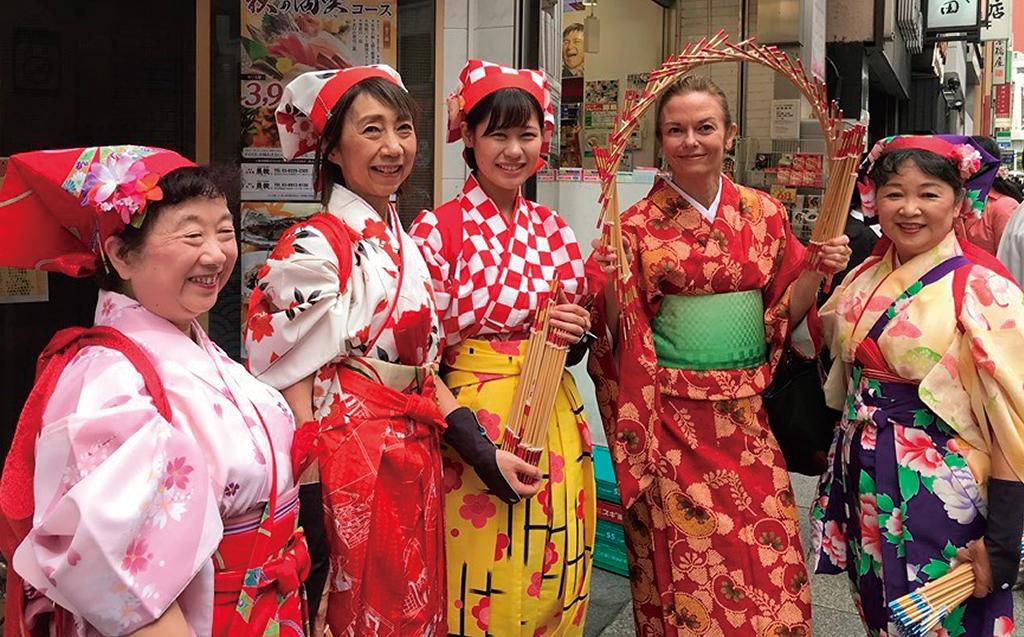 Peter: That sounds like fun! 
Marybeth: As someone in the cooking industry, recently my focus has been trained on food-related festivals. If you look overseas, you'll see festivals like, in the U.S., garlic festivals celebrating the garlic harvest, festivals in which you enjoy wines and craft beers from different regions, or barbecue festivals in which people compete to see who makes the best barbecue. 
Peter: In Germany as well, there are communities that hold festivals focused on wines, beers and agricultural products. London's Camden Town was once primarily focused on street fashion, but what's really fun now are the street foods sold in the booths that stand alongside the outdoor clothing booths. Food brings energy and vitality to local areas and motivates people to visit them! 
Marybeth: In Japan, I really enjoyed the sake festival, which brought together dozens of sake breweries. There are Oktoberfests with beer, meat festivals featuring barbecue...you can really feel the diversity of Japanese culture through its festivals. 
Kakigori: vivid, cute, and exciting!
Peter: I was really excited when I tried kakigori (shaved ice) at a summer festival! It's such a simple food, but it was delicious and so vividly colored. I also realized that food-stall foods have all been designed to make both cooking and operation easy. As a German, I was happy to see that sausage sells well. (Peter laughs) 
Marybeth: I've become very interested in New York's food halls, where people can enjoy various different foods while seated together around the same table. You can enjoy cuisine from around the world together with unique foods developed by chefs. Everyone in your family, or your group of friends, can eat what they like. Eating together at the same table is so much fun! I wish Tokyo had places like that. 
Peter: I find the alleyway bar cultures of Shinjuku and Shibuya to be fascinating. 
Marybeth: As foreign food creators living in Tokyo, it's great to be able to contribute to Tokyo's food culture.  
Peter Sayn-Wittgenstein

Peter Sayn-Wittgenstein studied business management at the prestigious IE Business School. After graduating, he developed his career through experience in a broad range of fields. Since joining Schmatz, he has primarily been responsible for business and site development. He also has a deep love of music and is part-owner with close friends in a music label. Multilingual, he speaks German, English, and Spanish, and has lived in ten different countries.
Schmatz website:
https://www.schmatz.jp/
Marybeth Boller

Marybeth Boller has held key positions in numerous famous restaurants led by world-famous chefs in cities such as New York and London. In 2004, she opened Marybeth's Caterers. In 2014 she was appointed Executive Chef of the US Embassy Residence in Japan. She is currently an active member of the culinary world in Tokyo as a catering chef and corporate chef consultant.
Marybeth Boller's website:
http://marybethboller.com/
Text: Yu Murakami Photographs: Yukari Isa
Photography location courtesy of:
Schmatz Nakameguro 
https://www.schmatz.jp/
N.B. The information on this site is correct as of August 2019. It is subject to change without notice, so please confirm the details before coming to the festival.
(This is a "Tokyo Tokyo Old meets New" Project.)