【Vol.03】Live music? Check. DJ performances? Check. A new wave of bon odori for all ages and genders
Daibon is an experiment in
ways to update bon odori
Yamatocho Hachiman Shrine Bon Odori Festival, aka Daibon, combining the first character in Yamato with that for bon, started in 2016 and is one of the most avant-garde bon odori festivals in Tokyo. The venue is set up like any other bon odori, with a yagura bandstand and chochin lanterns. But the acts featured are musicians, rappers, and DJs spanning multiple genres. From Kekenoko-zoku, a dance group inspired by the Takenoko-zoku phenomenon of the 1980s, to Chinbantei Goraku Shisho, a DJ who mixes various bon odori songs, every performer on the bill is one of a kind. What takes place here is an ultra-stimulating experiment in ways to update the classical bon odori format.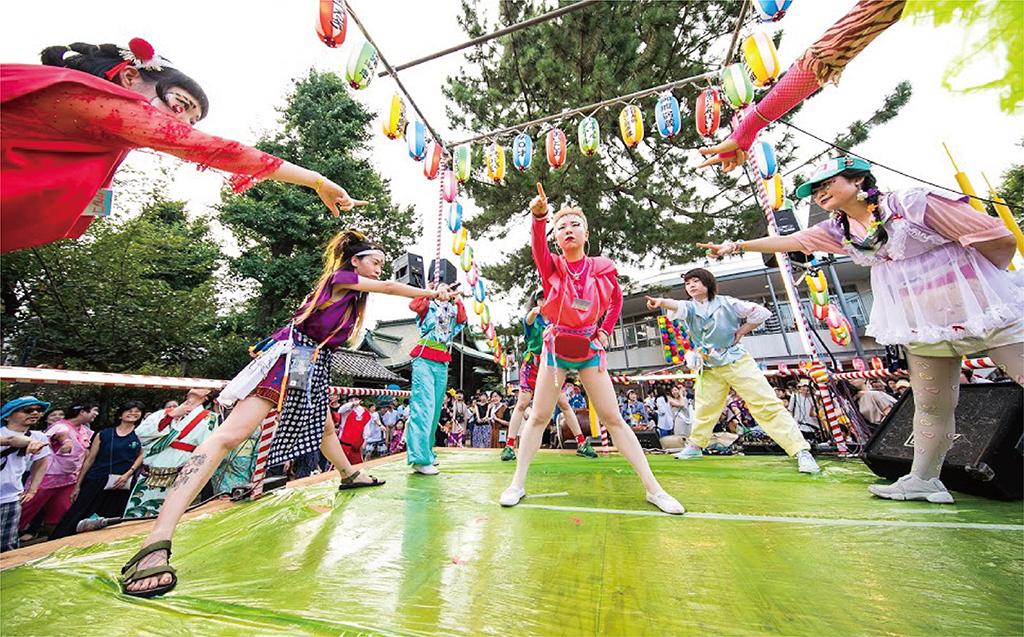 A central figure in festival operations is Yuichi Kishino, a writer and musician active since the 1980s. In recent years, he has worked with Chinbantei Goraku Shisho and others to fuse bon odori with DJ culture. Daibon is one of the vehicles of his experiment. The underlying goal is to re-identify bon odori as a "present progressive" dance culture, and breathe new life into it in Tokyo, as it has been waning of late on account of the graying population. The end result should in no way be a mere show of originality. It should carry over and expand on the familiar time-honored customs of bon odori. "My aim is not to attract a big crowd," says Kishino. "I try to create content that serves as a model for emulation at similar events in any community."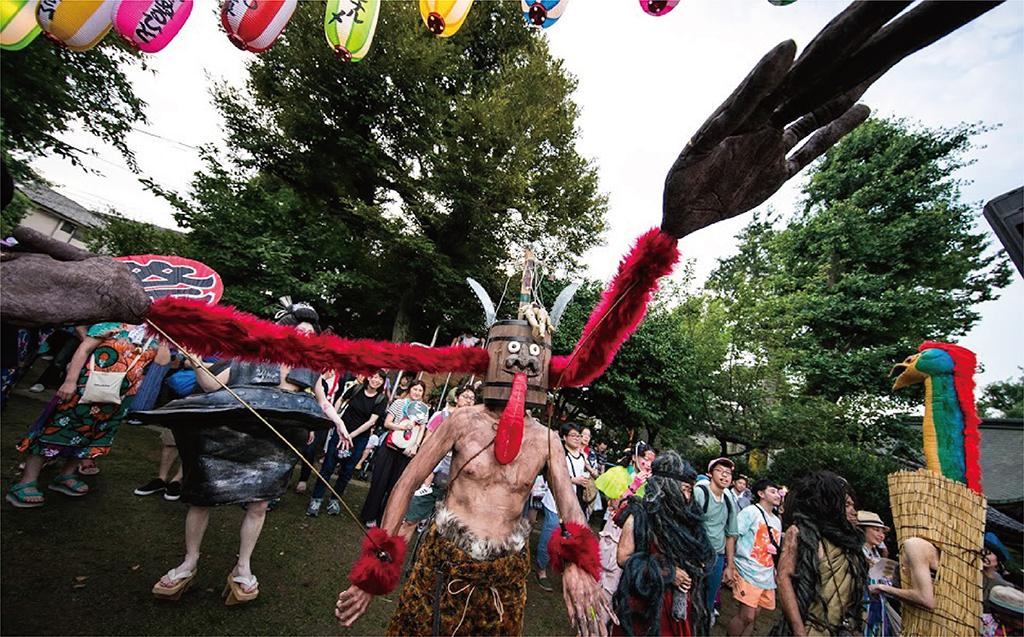 Yamatocho Hachiman Shrine's drive
to reinvigorate its waning bon odori
Daibon is unique because it is organized not as a kind of music event but as a festival of Yamatocho Hachiman Shrine, which boasts a history of over 960 years since its founding. Ryutaro Seki, the senior priest who leads operations together with Kishino, shares his motivation."Bon odori was full of energy when I was little. But in the past decade or so, the event has hardly attracted enough visitors to form a circle of dancers. Ever since university, I've been an organizer of music events and a DJ myself, so Mr. Kishino's activities struck a chord with me. I got in touch with him, and we started Daibon in 2016."
Daibon is often in the limelight for its staging of performances by celebrated artists and DJs. But with earlier hours of the schedule listing a mikoshi portable shrine parade and a karate presentation by children attending the kindergarten attached to the shrine, basically it is operated as a summer festival rooted in the community. Thanks to media coverage, attendance has swollen in recent years. Turnout is close to surpassing the venue's capacity in spite of efforts to keep the lineup of artists secret until the day of the festival.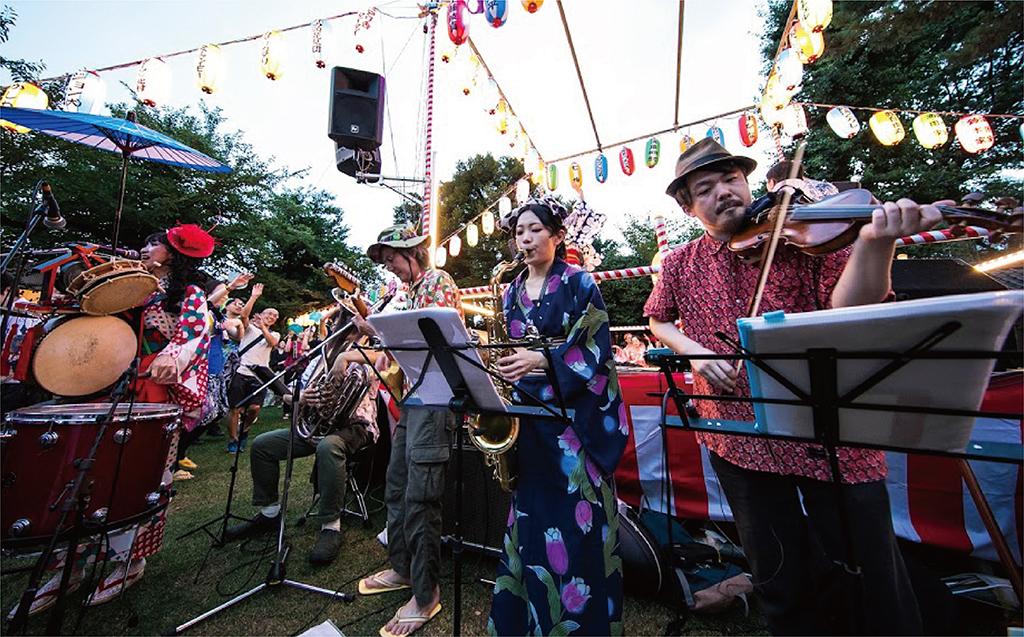 "Operations are a big challenge moving forward," says Seki. "In essence, matsuri festivals are organized for the local residents. Apart from live music and DJ performances, we have a time slot for bon odori dancing by local dancers. That time slot has been a staple in Yamatocho forever, and to me, it's still the headliner."Bon odori festivals are organized not for visitors from outside the community or for the performers, but for the local residents. Daibon is no exception. Let's keep this in mind as we enjoy the stimulating elements of this event unlike any other.
Yamatocho Hachiman Shrine Bon Odori Festival

Every July

Venue: Hachiman Shrine precincts (Yahata Kindergarten garden)
Yamatocho Hachiman Shrine Bon Odori Festival (Japanese):
https://daibon.jp/
Text: Hajime Oishi Photographs: Takayuki Yoshizaki (courtesy of organizer)
N.B. The information on this site is correct as of August 2019. It is subject to change without notice, so please confirm the details before coming to the festival.
(This is a "Tokyo Tokyo Old meets New" Project.)